Dream Museum – interactive resource
Add to My Folder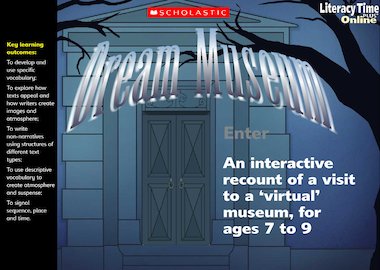 This interactive resource is a first-person fictional recount of a dream-like, night-time visit to a spooky, 'fantasy' museum which features some exciting and famous exhibits.
Downloading to a PC
Right-click the link with your mouse and save to your hard drive.
You may need Flash
To use this resource you need Adobe Flash installed on your computer. To get the latest player:
You may need to be an Administrator to install this.