George sprays the dragon interactive game
Add to My Folder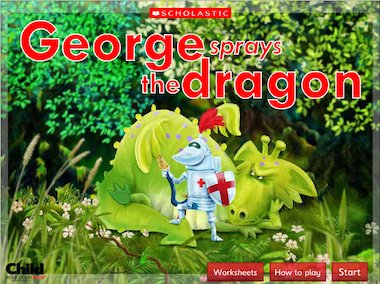 Celebrate St George's Day on 23 April with this Ghostbusters-inspired just-for-fun game. Do your children have the making of a legend? Let them play the game to find out!
You may need Flash
To use this resource you need Adobe Flash installed on your computer. To get the latest player:
You may need to be an Administrator to install this.
Downloading to a PC
Right-click the link with your mouse and save to your hard drive.
Reviews
You need to be signed in to place a review.