Three young writers share poems inspired by the story of Krishna and Kaliya, published in Literacy Time PLUS in May 2009.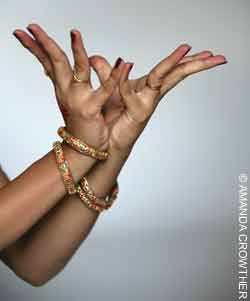 The May issue of Literacy Time PLUS Ages 7 to 9 included an Indian traditional story for group reading. Retold by Shantha Rao, of the Annapurna Indian Dance Company, and accompanied by photographs of puppets and Indian dance moves, the tale of Krishna and Kaliya explains how Krishna saved a river from a polluting snake.
While being traditional in origin, the story has relevance to the modern world and its environmental future.
Since writing the story for Literacy Time PLUS, Shantha has been sharing it with children in schools she has been visiting.
Children in one schooI – Downs Junior School in Brighton – so enjoyed the story that they were inspired to try their own pieces of writing, including poetry.
We are delighted to be able to share some of their work here with you.
What is Kilaya doing now?
Kaliya is choking up the rivers with plastic bags, polystyrene and kitchen rubbish
Log in to your account to read
Reviews
You need to be signed in to place a review.