In 2004, Kelly Holmes made sporting history by winning two gold medals at the same Olympic Games in Athens. Now a Dame, Kelly is dedicated to promoting sport among children as National School Sport Champion. She is also writing a series of young children's story books with a sport theme, focusing on issues such as prejudice and exclusion.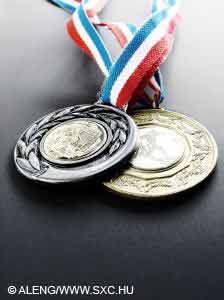 Dame Kelly took time out from her busy schedule in January 2008 to give Literacy Time PLUS an exclusive interview. This poster is an edited transcript of the interview, which included some questions posed by Y5 & Y6 children. An audio version of the interview is available as part of On-Screen Resource 1 for Literacy Time PLUS Ages 5 to 7 .
Shared learning and teaching
Before reading
Talk to the children about people they admire and the qualities those people have. Ask them to think about their heroes or heroines and elicit sporting personalities. Ask why they admire them and to suggest those who inspire others. (Links with the primary Social and Emotional Aspects of Learning –

SEAL

– materials.)
Compose questions for a famous sports star. (Return to these after reading the text.)
Explain that you are going to read an interview with Dame Kelly Holmes. Elicit what the children know about her.
Display words and phrases which may be unfamiliar (eg, Damehood, pursued, ultimate, adversity). Ask them to work out meanings from the context.
Log in to your account to read
Reviews
You need to be signed in to place a review.