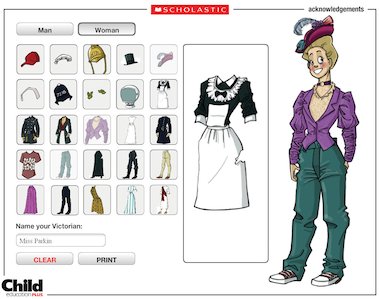 This fun resource invites children to dress a Victorian lady and gentleman. They can choose from various Victorian outfits – from a policeman's hat to a nurse's dress. There are also items from different historical periods, including Ancient Rome to the modern day, for added fun.
Links to KS2 creative topic 'The Victorians'
Downloading to a PC
Click the link to download this interactive to your computer. We suggest copying it from your downloads folder to your desktop for easy access. Double click the downloaded file to play the interactive.
Reviews
You need to be signed in to place a review.