Ticktock Timebot challenge – interactive whiteboard game
Add to My Folder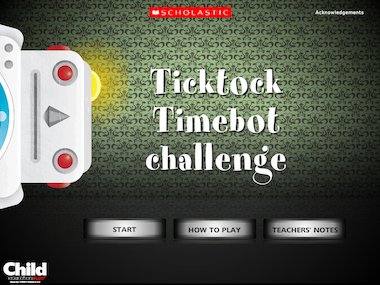 Play this fun game starring a robot called Ticktock Timebot to help children practise telling the time. Games can be differentiated to practise using digital and analogue clocks, as well as 12- and 24-hour clocks.
Downloading to a PC
Right-click the link with your mouse and save to your hard drive.
You may need Flash
To use this resource you need Adobe Flash installed on your computer. To get the latest player:
You may need to be an Administrator to install this.