Worksheet C – The journey
Add to My Folder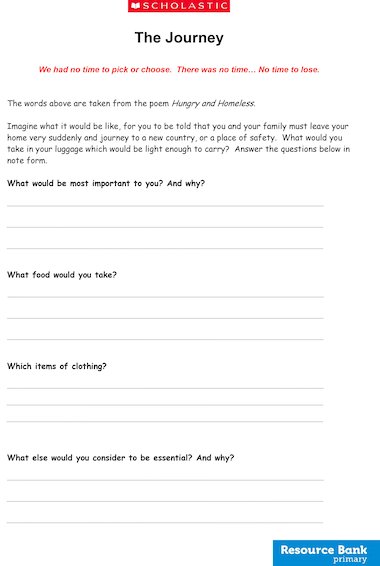 Imagine what it would be like, for you to be told that you and your family must leave your home very suddenly and journey to a new country, or a place of safety. Use these sheets to plan and write a story about your imagined flight.
Links to the Pesach PPT and teacher notes.
Word Document
Reviews
You need to be signed in to place a review.