'Stars Fell on Campeche' story starter interactive
Add to My Folder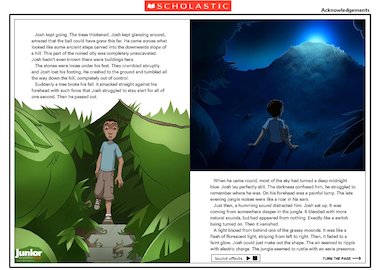 Can your class finish Josh's thrilling story, that has been started by author of The Joshua Files, MG Harris?
While searching for a lost football in the Mexican jungle, Josh falls and hits his head on a tree. When he wakes up it is the dead of night and there is a mysterious light up ahead…
Please note that the World Book Day competition has now ended.
You may need Flash
To use this resource you need Adobe Flash installed on your computer. To get the latest player:
You may need to be an Administrator to install this.
Downloading to a PC
Right-click the link with your mouse and save to your hard drive.
Reviews
You need to be signed in to place a review.