'The Wild Wood of Windyrook' interactive story starter
Add to My Folder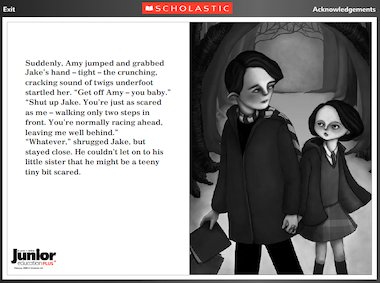 Jake and Amy decide to take a short cut home through the spooky and mysterious Windyrook Wood. But it isn't long before they start to suspect that they are not alone amongst the dark trees. Can the children finish their story? An interactive poster with turning pages.
You may need Flash
To use this resource you need Adobe Flash installed on your computer. To get the latest player:
You may need to be an Administrator to install this.
Downloading to a PC
Right-click the link with your mouse and save to your hard drive.
Reviews
You need to be signed in to place a review.