Inspire children to learn the alphabet by making letters personal. This second article in our series by Helen Bromley involves using photos of the children to create unique alphabet resources, and comes with some free downloads for the letters INMD, with compliments of Yellow Door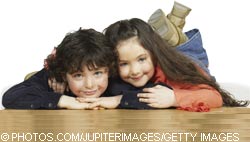 m is for me! provides everything you need to create personalised alphabets, both on screen and in print. The following ideas suggest how you can try this out in your own classroom, involving the children in putting together their own pages for four sample letters – I, N, M and D – using digital photography and even video. While making an alphabet with the children in your group, you will be:
producing a resource that is tailor-made to the needs and the interests of the children;
able to use objects, places and images with which the children are familiar, and which reflect their individuality, culture and locality;
giving the children an increased sense of ownership and thereby greater motivation to use the materials they produce;
creating valuable opportunities for talking about and demonstrating the relationship between spoken and written language, and for building on what children already know and can do.
Log in to your account to read
Reviews
You need to be signed in to place a review.