Working scientifically – Superheroes and pirates (KS1)
18 May 2015
Add to My Folder
Explore an aspect of the new Working Scientifically strand of the Science curriculum, using fun classroom experiments.
Many of us may once have primarily linked the concept of practical investigation in science with the carrying out of fair tests. We need to bear in mind however, that this is now just one of a variety of enquiry types children are expected to experience.
The nature, process and methods of science set out in the new Curriculum state that pupils should be introduced to: 'Observing over time; pattern seeking; identifying, classifying and grouping; comparative and fair testing (controlled investigations); and researching using secondary data'
We therefore need to include a range of enquiries related to each Programme of Study topic. This series will focus on the progression of Working Scientifically skills through practical investigation in both key stages: beginning here with identification, classification and observation skills in Key Stage 1.
h3. Superhero!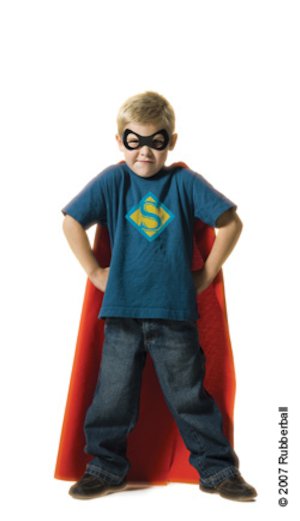 Download National Curriculum references for this activity.
Resources:
Selection of materials: plastic, tin foil, paper, cardboard, swatches of fabrics
Handheld magnifiers
Three transparent plastic beakers
Elastic bands
Trays and paper towels to catch spills
Water and paint
Log in to your account to read
Reviews
You need to be signed in to place a review.