Following the tragic case of 'Baby P', Jessica Webber, Proprietor of Toddle In Private Nursery in Colne, shares her concerns about the current care system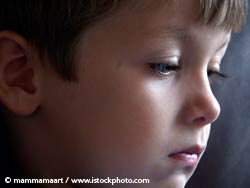 When the Government introduced the Common Assessment Framework (CAF), I initially saw this as a positive step towards safeguarding children and promoting a positive environment for them. Surely, such a consistent approach would prevent any loopholes and provide an open and honest arena for the exchange of information between professionals dealing with a particular child. However, on closer inspection of the CAF, it would seem that all is not quite so straightforward.
During our recent Ofsted inspection, in which we were rated good in all aspects, we had a discussion with one of the inspectors regarding our multi-agency links, and were surprised to learn that, although those involved with the care of our children are all professional bodies who maintain confidentiality between themselves, any involvement regarding a child, should not take place unless authorised by a parent or carer.
Log in to your account to read
Reviews
You need to be signed in to place a review.