Teaching tops a workforce talent poll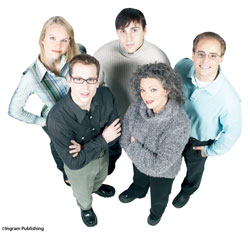 Teaching has beaten a host of 'city jobs' in a public poll of Britain's most talented professions, according to a recent online survey carried out by the Training and Development Agency for Schools (TDA).
The respondents were asked to rate their top three in a series of professions according to the talent you need to work in them. Teaching was ranked second, with 39 per cent categorising it as a talented profession, beating 'city-based' jobs such as law (29 per cent), management consultancy (8 per cent) and accountancy (6 per cent). Medicine was rated as the most talented profession by 56 per cent of people polled.
Log in to your account to read
Reviews
You need to be signed in to place a review.