Join Zahra the zookeeper, as he takes children on a wild tour of his zoo to teach them about animal welfare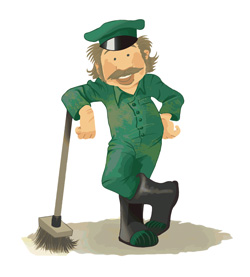 Hello children and teachers. Welcome to City Zoo. My name is Zahra and I am the zookeeper. I understand you want to know what a zookeeper does each day. To be a zookeeper you need to love animals and have a passion for their welfare and protection. It is a wonderful job. I have a strict routine, but no two days are ever the same as you can never tell what the animals are going to get up to.
Now, to give you an idea of what it is like to be a zookeeper, I have written a diary of a typical day here at City Zoo, and have some activities for you to take part in. You never know, you may decide that you would like to be a zookeeper one day…
Log in to your account to read
Reviews
You need to be signed in to place a review.