This story is a retelling of a folk tale from the Democratic Republic of the Congo. Typical of the genre, it reflects the values of the local society, has a repetitive structure, a pattern of three, and the story relies on an animal that talks.
Children will enjoy and appreciate this story most if they have had previous experience of hearing or reading folk and traditional tales from other cultures. They will also need a good grasp of common spelling patterns for long vowel phonemes to be able to decode this text easily. However, the repetitive structure should help.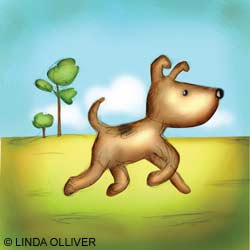 These teachers' notes refer to the PRINT ONLY guided reading leaflet in Literacy Time PLUS Ages 5 to 7, September 2009.
Before reading
Explain to the children that this is a folk tale from the African continent. Show where Africa and the Congo are on a globe or a map.
Discuss other folk or traditional tales the children know, particularly from parts of Africa, such as the Anansi stories.
Explain that these stories were originally passed on orally and this is a retelling. Ask what they might expect in the story – a talking animal, a problem to solve or a task to complete and a happy ending?
Log in to your account to read
Reviews
You need to be signed in to place a review.