If you are looking for a story to share to compliment the Castles theme in the latest issue of Literacy Time PLUS, then Brenda Williams' latest book The Real Princess: A Mathemagical Tale is a great place to start.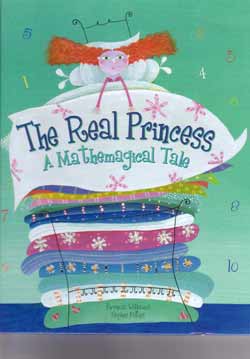 Far away, in a tall, turreted castle, live a king and queen with 3 sons, 4 horses, 6 dogs and many servants (45 altogether). The time has come for the eldest prince to find a wife, but only a real princess will do… and how can he be sure that she is real? Fortunately, the queen has a secret magical solution.
Log in to your account to read
Reviews
You need to be signed in to place a review.