Use this extract with your class – it's from the novel by Brian Selznick, is about an orphaned boy called Hugo. He inherits his father's clock-mending talent and leads a secret, hidden life maintaining the clocks in a Parisian railway station while trying to rebuild a mechanical man, following notes from his father's notebooks.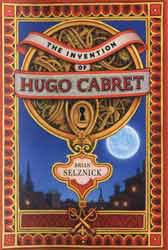 After he is caught stealing by the toy booth manager, who confiscates the notebooks, Hugo is forced into the open. He discovers that the old man was a pioneer silent movie film-maker and a whole series of mysterious events unfold.
Hugo Cabret website The official website for the novel. Includes a video interview with Brian Selznick, more information on the story and Georges Méliès who inspired it, news, and links to Brian Selznick's favourite weird websites!
Online extras
Log in to your account to read
Reviews
You need to be signed in to place a review.