This story, written by storyteller Jan Williams, is perfect for reading aloud. Set in Japan, the story has a traditional feel, centring on the mischievous adventures of Kiyoko, the bobtail cat.
It provides a fun way to introduce the children to storytelling, as Kiyoko's skill in telling his story inspires the Master to make him into the storytelling cat. The Japanese background is inspired by the little statuettes of 'the cat who beckons' a nobleman to safety in a great lightning storm.
These teachers' notes accompany the PRINT ONLY guided reading leaflet in Literacy Time PLUS Ages 9 to 11, September 2008.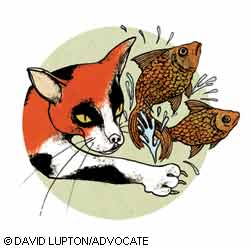 Reading the text
Discuss the story's title. What do the children think it is about? Why might the cat be beckoning?
Elicit how a writer knows when to begin a new paragraph.
Read through the story together as a class or group.
Elicit how we know Kiyoko is telling the stories (speech marks are used in the text). Who else speaks? Note that a new line is started when there is a change of speaker. Clarify any misunderstandings regarding the use of speech marks.
After reading the story, think about the line, 'The monks all turned to look at him with an expression of wonder on their gentle faces.' Why do they have this expression? Why is the room already full of cats?
Log in to your account to read
Reviews
You need to be signed in to place a review.