This poem, written and performed by Wes Magee, fits perfectly with the National Year of Reading monthly theme of Rhythm and Rhyme: it rhymes and has a rap rhythm. Children will enjoy joining in with the chorus and the suggested movements and sounds.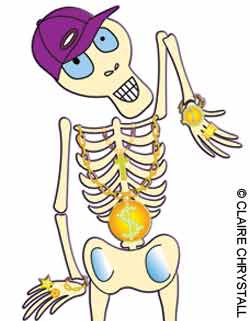 Before reading
Listen to the recording in private to become familiar with its rhythmic form.
Explain that the poem is being performed by its author, poet Wes Magee, supported by children performing the chorus.
Give the poem's title and invite suggestions of what kind of poem the children expect – funny, scary, serious? Which word suggests it will have a strong rhythm?
Teach the children the chorus, "woooooooooo!", explaining how a refrain recurs at intervals throughout a poem. Practise, with the children saying the chorus together – rising to a crescendo and down again, as in the recording.
Log in to your account to read
Reviews
You need to be signed in to place a review.