Help your children discover great stories and new worlds with this hand-picked summer reading list.
The summer holidays are quickly approaching, but for all of us it is going to be quite different this year. That doesn't mean we can't still get away – all you need is the right book!
This article includes a list of books for Primary children, to transport them to new worlds for the summer. It also includes an accompanying activity for each book, to help you enjoy each story for even longer.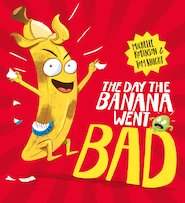 The story follows a bruised banana that is put in the supermarket reject bin. Joined by other slightly squashed fruit and veg, they set out to show that although they are bruised, they are also brilliant.
Activity:
Write an alternative story for another bruised fruit or veg.
Log in to your account to read
Reviews
You need to be signed in to place a review.