Are you stuck for an idea? Here are some ideas to try out in your classroom. Whether you are looking for a circle time starter or a pre-assembly activity, you're bound to find an idea to try out.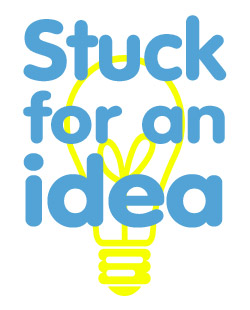 Can your class guess how long a minute is? Challenge children to put up their hand when they think a minute has gone by, and use a stop watch to announce when the minute is up. Children will be surprised how long a minute actually is! Explore all the different things you could do that will last about a minute.
Start each day with a statement on the whiteboard and let the children decide among themselves if it is 'true' or 'false'. This is a great way to get children talking and exchanging views. Then, get your class to give a show of hands for each option and talk about their reasons for voting. End by revealing the answer!
Give each child a word of the week. They then must go away and find out as much about their word as they can – or collect things that they might associate with that word. For example, the word could be 'beach'. Then have a class 'show and tell' session at the end of the week.
Sit in a circle and get one child to say the first word that comes into their head. The next child has to think of a word starting with the last letter of the previous word. For example, the first child says duck, the second child says kite and then the next child has to think of something beginning with 'e'. Words could be restricted to topics to make it more tricky.
Log in to your account to read
Reviews
You need to be signed in to place a review.