Are you stuck for an idea? Here are some ideas to try out with your class. Whether you are looking for a circle time starter or a pre-assembly activity, you're bound to find an idea to try out.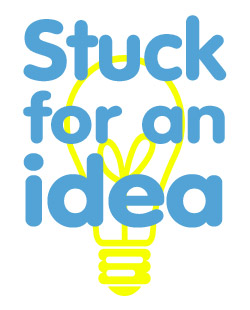 Ask members of staff to bring in photos of when they were children. Display these on a board and get children to guess who is who. Children love to see what their teachers were like when they were younger, and it is a good activity for developing historical vocabulary.
Why not create a class book of records that you keep all year? Children can compete to break the records set, and they could range from sporting to academic or even silly records. For example, why not have a record for the number of marbles a child can hold in their hands?
Pick a subject such as animals and tell the children three 'facts' – one that is true and two that are made up. For example, some camels have three humps, a zebra's stripes change colour when they are scared and crickets have ears on their legs.
Think of a member of the class and then play 20 questions where the children have to try and work out who you are thinking of by the questions they ask. Once children learn the best types of questions to ask, you could extend the game to famous people.
Let children's imaginations run wild (literally!) and allow them to make up an animal – deciding on its name, where it lives, what it eats and, most importantly, what it looks like.
Each week ask a child to review something different; it could be a book or a new toy. That child should say what they thought of it and why and who the product might be aimed at.
Log in to your account to read
Reviews
You need to be signed in to place a review.