This activity is designed to show children that books have much more to offer than quiet reading, and that there are so many activities you can build around books.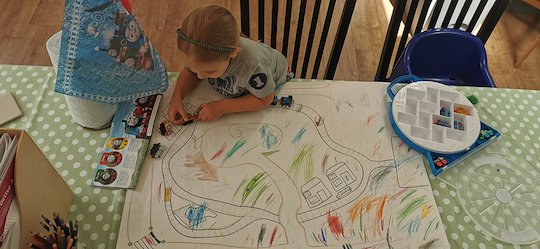 All children love to share stories with adults, pointing out objects in the illustrations and joining in with the bits they memorise, and once they familiarise themselves with a few books they love, it's the same old favourites every bedtime. All of this facilitates the beginnings of literacy skills: spotting and remembering patterns, concentrating on a story, repeating phrases in the right places, and carefully looking for small objects in the illustrations are the building blocks of pre-reading skills, enabling the transition from listening to stories, to having a go at reading some on their own.
Making a story map
Log in to your account to read
Published 26 July 2022
Reviews
You need to be signed in to place a review.