Anthony Horowitz is one of the UK's most popular children's authors. His successful novel Stormbreaker has a boy-friendly, James Bond style plot, centring on 14-year-old Alex Rider, who is transformed from schoolboy to super-spy.
In this extract from Chapter 6, Alex meets Smithers, who equips him with secret weapons. The text provides a useful opportunity to explore the use of dialogue, while the additional on-screen film clips allow for comparison of dialogue in text and film.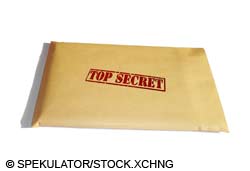 Shared learning and teaching
Preparation
Discuss spies. If possible, watch a spy movie extract. Elicit typical words/phrases as a spidergram. Do the children know an author who writes stories in this style? Elicit Anthony Horowitz and explore his work.
Tell the children that they are going to read an extract from the novel, Stormbreaker. Talk about the film explaining that they will compare the extract and corresponding film clip.
Before reading, ask what might be the most interesting or exciting thing about being a spy. Include the use of gadgets/secret weapons.
Log in to your account to read
Reviews
You need to be signed in to place a review.