Last year we offered you the chance to win a topic day. Now get ready for blast-off with the winning school's space exploration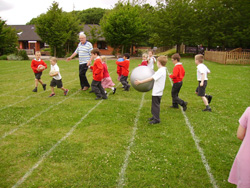 Having won the Child Education PLUS Hot Topic Day competition, Sebert Wood Community Primary School in Suffolk challenged me to create a Hot Topic Space Day for their two Year 1 classes. I began liaising with them on a structure for the day while they worked out a plan to group their 60 children for the different events, so everybody got a chance to fully take part in both the explorations and investigations.
Almost all children have an interest in space, and through television, films, books and comics, so the first activity was to bring everyone together for a question and answer session to sort the children's ideas into an order for exploration – stars, planets, space travel and aliens!
Shining stars
Log in to your account to read
Reviews
You need to be signed in to place a review.