Should Henry
VIII

have been removed from the throne?

3 July 2008

Add to My Folder
This resource supports the Y5/6 transition unit: Persuasion, presenting arguments for and against the question: 'Should Henry VIII have been removed from the throne?' It provides background facts, and a summing up by the leader of the investigation into the case.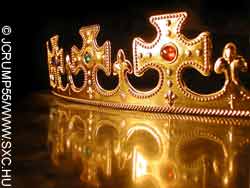 These teachers' notes accompany the PRINT ONLY guided reading leaflet in Literacy Time PLUS Ages 9 to 11, July 2008.
The activity sheet offers an additional set of facts for the cold case: 'Should Elizabeth I have been tried for the execution of Mary Queen of Scots?' which the children can investigate.
Before reading
Write the question: 'Should Henry

VIII

be removed from the throne?' on the board. Ask for ideas/opinions. Can the children explain their views using prior knowledge?
In role as leader of the Special Investigation Unit, hand out the memo (on the first page of the leaflet) to your investigators.
Explain that you will revisit the question at the end to see if any of them have changed their minds after viewing the evidence.
Decide which part of the text to look at first.
Log in to your account to read
Reviews
You need to be signed in to place a review.