Celebrate this favourite children's author with some splendiferous activities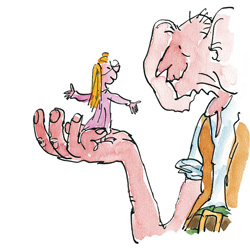 Illustration © Quentin Blake
Sunday 13 September is Roald Dahl Day and here at our spiffling museum we are getting ready for a fantabulous day of celebrations. A whunking amount of activities will be on offer including storytelling, face painting, magic, balloon tricks, and lots more. There are dillions of resources and activities available on www.roalddahlday.info,, but here are some squiffing suggestions to help you get your very own celebrations started.
Activities
Log in to your account to read
Reviews
You need to be signed in to place a review.