Author of the new Football Detective series, reviews a selection of books for boys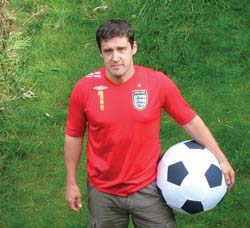 Tom Palmer — author of the new Football Detective series
Tangshan Tigers: The Stolen Jade by Dan Lee (Puffin, £4.99, PB)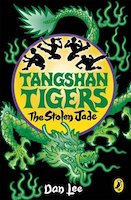 Suitable for: boys; younger readers; older readers; reluctant readers; more able readers; reading aloud.
The Tangshan Tigers – a group of young martial arts trainees based in Beijing – have two challenges: to win their next tournament and to solve the mystery of a stolen jade dish. And what a great story! As well as action, suspense and strong child characters, readers learn a lot about the martial arts; mostly the importance of control, respect and intelligence. The best character in the book is an adult – Chang Sifu, the calm and wise teacher, who acts as a superb role model to his students and readers. The story gathers pace as it reaches its climax when a mystery is solved and right overcomes wrong. And – best of all – the next mystery is set up. Great stuff.
The Flea Thing by Brian Falkner (Walker, £4.99, PB)

Log in to your account to read
Reviews
You need to be signed in to place a review.