In recent weeks, the media has brought to the public's attention that school libraries are underused and underfunded. Could the reason be that books are too 'old school' for our schoolchildren today? Ben Barton looks at the paperless alternative to books.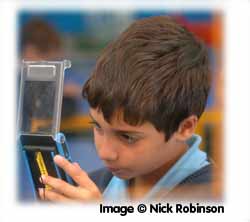 What's wrong with books?
Although ICT has been infiltrating the classroom for some time now, most teachers probably thought that books were safe from the impact of technology. Paperbacks have served children – and adults – well for generations and many people would agree that the look, the feel and the smell of books is inimitable. However, in an age where our children and children are being labelled 'digital natives' and we, their teachers and parents, are 'digital immigrants', we need to consider whether times should move forward to suit the younger generation's needs.
Log in to your account to read
Reviews
You need to be signed in to place a review.