Sue Bentley has been obsessed by books and reading since she was a little girl. A career in fiction seemed on the cards…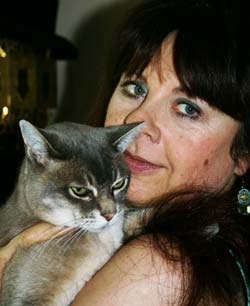 When you were little did you always want to be an author or something else?
I've always adored books and reading. One of my earliest memories is of sitting curled up reading animal stories. My sisters (I have four) would tease me about 'always having my head in a book'. Mum would say 'Will you put that book down and go and do something useful – like tidy your room!' No one, least of all me, had the slightest idea that I'd grow up to be a writer. At school I was often told off for daydreaming; now I realise that I was storing up ideas for later. Daydreaming rules, OK!
I was a tomboy sort of girl and didn't really play with dolls, like my sisters did. When not reading, I was climbing trees, going fishing in the park with the lads who lived opposite or playing tracking round the local streets. I wanted to be a nurse when I grew up, but in fact went straight from school into the local library. Books and reading somehow just became my life.
Log in to your account to read
Reviews
You need to be signed in to place a review.