Denise Dent assesses the kind of help bi and multi-lingual children require in their literacy learning, starting from the very first day they arrive in your classroom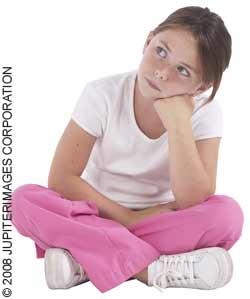 The first few weeks
Many children enter our schools in KS2 with little or no English. For some schools this is a regular occurrence and there will be appropriate policies and procedures in place, resources to hand and experienced staff to provide support. Other schools are less prepared, and the initial reaction can be one of panic.
If you fall into the latter category, there are a number of things you can do. Initially, find out if your school has encountered this situation before and if there are policies and resources or a member of staff who has some experience.
Figure 1
Conversational language skills
The ability to carry on a conversation in familiar face-to-face situations.
Using high frequency words and simple grammatical constructions.
Communication of meaning not dependent on grammatically correct use of language. Child can start very simply with a few words and phrases and build on them over time.
Supported by context, facial expression, body language, tone of voice.
Instant feedback.
High motivational factors – to communicate needs, to feel safe, to develop relationships, to belong to a group.
Familiar, everyday situations allow for repetition and consolidation. Modelling from peers, teachers, other adults, TV, etc.
Native speakers have generally developed competent conversational fluency by the time they enter school at five. Second language learners generally develop conversational fluency within a year or two of exposure to the language either in school or in the environment.
Log in to your account to read
Reviews
You need to be signed in to place a review.