World Book Day is the ideal time to develop children's love of reading. Start them off by appreciating the picture book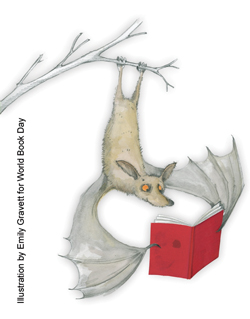 Get your class batty about books
World Book Day is the perfect opportunity to appreciate the richness and diversity of British writers and illustrators for children. We can also celebrate the fact that 'reading for enjoyment' is back on the educational agenda. And that it has been recognised that this enjoyment is critical to ensuring that the generation of tomorrow is literate, articulate and creative. For those of us lucky enough to work in the world of children's literature, we know that an enjoyment of reading is the best motivator. We also know that the journey starts with the picture book.
Log in to your account to read
Reviews
You need to be signed in to place a review.