Encourage being active and eating a balanced diet to help promote a healthy heart – with activities and FREE online resources!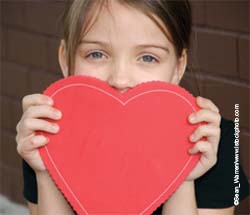 Encourage children to take part in physical activity to help promote healthy heart

During a PE lesson or breaktimes, when children are running around and letting off steam, the heart works hard to keep the blood pumping to get oxygen to the muscles. Although children might feel the effects of exercise on the body, in the form of perspiration, breathlessness and racing hearts, they might not properly understand what's going on inside.
Use these great activities and resources from the British Heart Foundation (BHF) to take children on an interactive journey inside the body, explaining how their heart works and how to keep it healthy.
Log in to your account to read
Reviews
You need to be signed in to place a review.