Original article published 11 August 2008
There's so much to celebrate as autumn appears in all its glory, so why not get outdoors and enjoy the experience?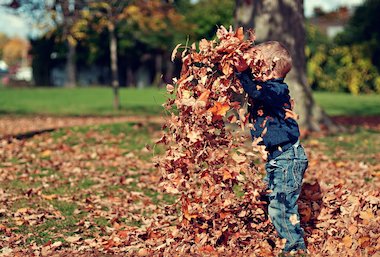 Sweet as honey
Work outside with a small group of children to make a honey and apple plate to celebrate Rosh Hashanah (29 September 2019). Place some apples on a chopping board and show the children how to carefully chop them into enough pieces for each child in the whole group to have one. Arrange the pieces of apple on a large plate surrounding a central bowl of honey. (NB Children under the age of 12 months should not be given honey as there is a risk of botulism.) At snack time, invite all the children to sit outside and pass the plate around the circle. Show them how to take a piece of apple, dip it in honey and say 'Shana Tova', which means 'Have a good and sweet new year'.
Log in to your account to read
Reviews
You need to be signed in to place a review.