Opinion: Why spelling reform should be at the top of the literacy agenda…
3 September 2009
Add to My Folder
Vikki Rimmer puts spelling reform on the agenda…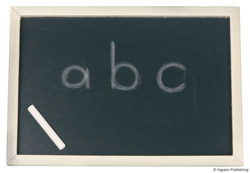 The United States, home to the Spelling Bee competition, performed badly in a spelling test set by the UK-based Spelling Society early this year. The same test was used here in the UK last year – and both sets of results were perturbing.
More than half the adult US population had a problem with one or more spellings of ten everyday words. One in three relied on a spell-checker for tasks such as completing job application forms or writing letters. Education level had little impact, with post-graduate and college students also falling short of expectations.
Log in to your account to read
Reviews
You need to be signed in to place a review.