Children can use this on-screen resource to plan and write a typical traditional story. It helps them break down their story into a beginning, middle and end, and for each section there is a frame for planning and a story-writing frame. Moving through the resource, the amount of support given gradually reduces.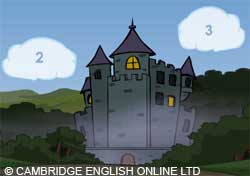 Shared learning and teaching
Before using the resource
Point out some of the common elements of folk and fairy tales – eg, the number 3, as in three wishes, three bears.
Use Poster 1 How to…spot a traditional tale from Literacy Time

PLUS

for Ages 7 to 9, May 200,8 to identify other features of these stories.
Use the activity sheet below to explore elements of favourite tales.
Log in to your account to read
Reviews
You need to be signed in to place a review.