Linda Grove visited China to find out about daily life in a Montessori nursery in Beijing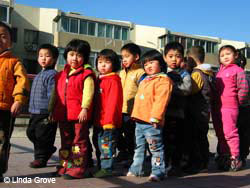 I have been going to China for the past 25 years and lived in Shanghai in the late 1990s. When I recently visited a private Montessori nursery in Beijing, I was amazed to see how much times have changed, and how relaxed and well organised the school was. It would have been quite different in the old days when the only nurseries available were state funded, with overcrowded classes full of children reciting and chanting.
Early education
Log in to your account to read
Reviews
You need to be signed in to place a review.