Sweeten your maths lessons with a new take on an old funfair favourite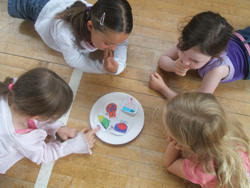 Counting up cakes helps to make maths fun
Making your maths lessons fun is vitally important if you want to keep yourself and your class motivated. If your class sees that you are enjoying yourself, they will enjoy themselves, too. My own experience of maths at school was of copying down endless sums from the blackboard, waiting in a queue to have them marked, then trudging back to my desk to begin my corrections. I did not enjoy maths back then, and so I always try hard to make my own maths lessons as fun as possible, to keep me interested if nothing else.
With a little ingenuity the theme of a fairground can be applied to all areas of numeracy and will add some fun to your lessons. Most importantly, it should not leave you with a mountain of marking to do at the end.
Log in to your account to read
Reviews
You need to be signed in to place a review.