The best way to teach children the real value of money is to give them financial responsibility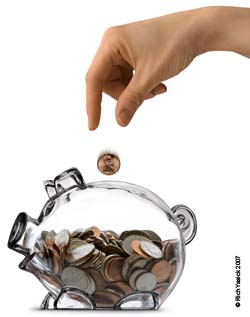 Year 3 at Halley Primary School were not the best at looking after their classroom property; lids were left off glue sticks, pencil sharpeners and erasers went missing and pens were often left to go dry. The teachers were tired of saying: 'Money doesn't grow on trees.' In fact, where did Year 3 think money came from? Taking part in the pfeg (Personal Finance Education Group) and HSBC 'What Money Means' project, turned around Year 3's thinking about money and their sense of why they should look after their classroom resources, as teachers, Sally Martin and Mich Maflin, explain.
'The project was essentially about responsibility, taught through an education topic that was interactive, motivating and relevant to real life. It stimulated discussion and the children's enthusiasm, and drove the creativity of the teachers who approached the topic from two different disciplines – maths and PSHE.
Log in to your account to read
Reviews
You need to be signed in to place a review.