Discover how orienteering can be a creative and inexpensive way of bringing numeracy to life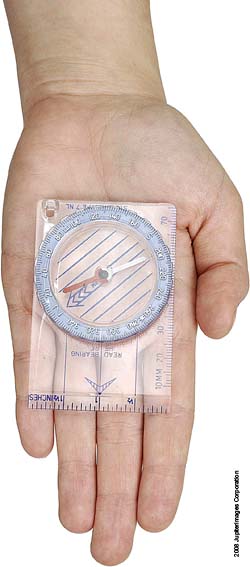 Getting lost is not a nice feeling. Your brain hits the panic button, you run around like a headless chicken and you get nowhere fast. Thank heavens for satellite navigation then. Where would we be without it? In some cases, not in the right place at all because even sat nav can get it wrong. In a world where everyone seems to get from A to B via computer, it could be argued that we have lost the ability to find our way in the world. This article gets back to basics with a look at orienteering and the life skill of being able to read a map while combining some important maths skills.
Orienteering combines four key ingredients: navigation, activity, decision making and of course – fun! It is also an Olympic sport in which orienteers use a map and compass to decide on a route to find a precise destination in the landscape, at which there is a control flag. The route between control sites is not specified, but left entirely up to the orienteer. The skill in wayfinding involves relating a map and compass to the environment and noticing features on the ground which can be sited on a map.
Log in to your account to read
Reviews
You need to be signed in to place a review.