We take a look at how the traditional role of a nanny is changing in today's society
After a hard day's work, parents want to kick back and relax. They no longer want to cook and clean and do the housework. They want to come home to a nanny who has not only kept their little ones entertained, but also made the house spick and span.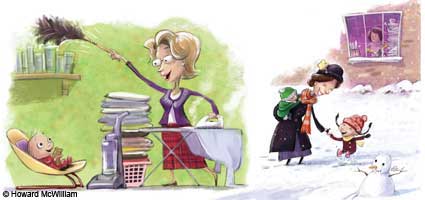 In the past, parents sought a 'Mary-Poppins' style nanny, whose job was to keep the children in line – now they are looking for more. Today, parents want someone who is not only great with children, but a domestic goddess and a whiz in the kitchen. They want a 'Mrs-Doubtfire' type, someone who can help run the family and be there for Mum or Dad at the drop of a hat.
Log in to your account to read
Reviews
You need to be signed in to place a review.