Find out how to put the groove into your greetings with the second part of our series from Jolly Music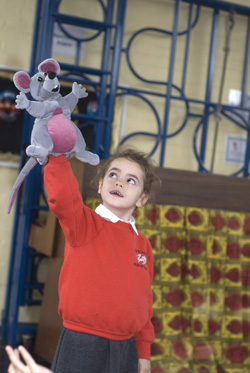 In this second of three features on Jolly Music, we'll look at how a simple musical greeting, with a response for the children to sing, can provide lots of scope for musical activity.
The greeting used here is 'Hello everyone'. You can also sing 'Goodbye everyone' and carry out exactly the same activities (both are available to play below). However, it is best to introduce new activities with the 'Hello' and keep the 'Goodbye' relatively simple.
Teach the greeting
Sing 'Hello everyone', and ask the children how you said hello. (You sang it.) Tell the children that you are going to sing it again, and they should answer by singing back to you. Sing 'Hello everyone' for the children to respond 'Hello [Mrs Smith]'.
Log in to your account to read
Reviews
You need to be signed in to place a review.