Explore the orchestra with these inclusive, ICT-based activities that will be music to your ears!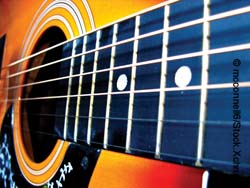 Music is a great way of combining cross-curricular skills
Finding new approaches for teaching children about the orchestra can be tricky. Making and playing their own instruments can be a good basis from which to introduce the subject. However, composing music, based on the knowledge children have of instruments and sounds, will inspire and delight. That's why the Philharmonia Orchestra's The Sound Exchange website (www.philharmonia.co.uk/thesoundexchange), and in particular its Groove editor, provides an exciting alternative to investigating instruments using ICT. From introducing an orchestra using live footage, to composing music using the sequence sampler, there's plenty to explore.
Log in to your account to read
Reviews
You need to be signed in to place a review.