Our handy topic summaries can be used to support homework, as well as providing helpful collections of related resources for teachers to use in school or for parents to use for home learning.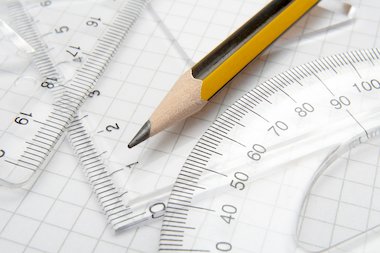 Early experiences should deal with plenty of practice in comparing, ordering and classifying measurements: larger than, shorter than, heaviest, lightest, half full, empty etc. Children also need to become conversant with choosing the right equipment and units to carry out a measurement task, being familiar with how to read such items as rulers, tape measures, weighing scales, bottles, measuring jugs and cylinders, clock faces showing both analogue and digital read-outs and thermometers. Making use of the correct notes and coins and giving change in money transactions will also be important. Most measurements will be carried out using metric units and the ability to convert metric units will also be an important skill to acquire e.g. 5cm = 50mm, 500g = ½ kilogram, 2 ½ litres = 2500 millilitres. Older children should be able to make simple conversions between metric and imperial units e.g. inches/centimetres, ounces/grams, pints/litres and kilometres/miles.
Children should also be familiar with telling the time on clock faces, calendar dates including days, weeks and months and how use timetables and schedules to work out the duration of events like a journey taken by train or the length of a television programme. Older children should be able to give times using both a 12-hour and a 24-hour clock system.
Log in to your account to read
Published 30 July 2020
Reviews
You need to be signed in to place a review.