Amaze your class with these 'mathemagical' tricks and teasers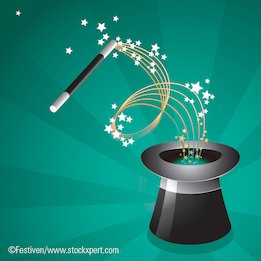 Maths tricks can woo and wow children's imaginations. They have a magical feel to them and can breathe mystery and fun into your classroom. This article contains a selection of tried and tested recreational activities to add a little zip to your maths teaching and inspire and deepen children's interest. They offer a wide variety of classroom uses and are prime candidates for mathematical 'milking'. Use them alongside formal maths teaching in starter and plenary sessions, within focus groups, as brain breaks or to end the day. They also provide excellent material for maths clubs.
It's a good idea to start a file of your favourite tricks so you can use them year after year. Each time you introduce a new one to the class, give the children time to explore it and practise the maths for themselves. They can then prepare demonstrations to perform to you and the rest of the class.
Activities
Log in to your account to read
Reviews
You need to be signed in to place a review.