Use the world of modern technology to switch children on to the delights of creative writing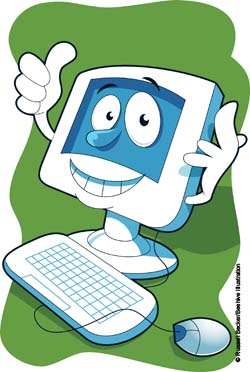 Free resources
Don't forget to download the free activity sheet, featuring an illustrated original poem, that accompanies these activities.
Poetry lends itself to a range of subjects and themes. ICT, for example, while full of technical instructions and hi-tech gadgetry, makes for a really creative poetry topic. How many times have we personified our PCs when things go wrong or claimed that they have a 'mind of their own' when 'the stupid thing won't do what its told'? Focusing poetry on ICT, specifically computers, can produce some highly amusing and creative writing from children – particularly because they can draw on their own technological experiences – many of which are far more extensive than the grown ups around them. Use the original poem on Activity sheet , 'http://computer-war-on-a-trojan.blog' and the version below, for the activities that follow.
Activities
1. A Trojan this way comes
Log in to your account to read
Reviews
You need to be signed in to place a review.