Feel the experience but not the cold, by exploring the Arctic tundra from the warmth of your classroom!
The lands that lie inside the Arctic Circle are freezing, desolate and inhospitable places. Snow and ice cover the landscape for much of the year, and even the earth that remains is almost permanently frozen. Yet, like the people who live and work there, hardy and specially adapted creatures do prosper; while plants burst into life whenever brief opportunities arise.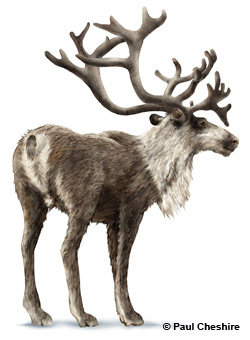 Have plenty of maps, charts and diagrams on display so that the children can locate the polar regions at either end of the globe. Focus in particular on the region inside the Arctic Circle and the areas usually known as the Arctic tundra. Take this opportunity to differentiate between the two polar regions. The Arctic is essentially a frozen sea of drifting ice surrounded by land, while the Antarctic is a frozen land surrounded by a vast, icy ocean. Tell the children what the word 'tundra' means, and point out the extent of the Arctic tundra in the northernmost parts of countries like Canada, Russia and Finland.
Log in to your account to read
Reviews
You need to be signed in to place a review.