It's not what it looks like… it's what it sounds like
28 August 2008
Add to My Folder
An introduction to performance poetry by Literacy Time PLUS Poet-in-residence, Paul Cookson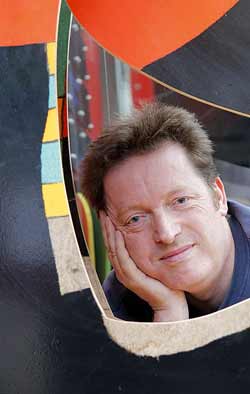 I know, from going round schools for nearly 20 years now, that teachers love poetry – even if they are not always confident about teaching it. They also love performances. But when it comes to 'performance poetry' there is sometimes a block or lack of confidence. Well, it doesn't have to be like this.
Firstly, I believe that anyone can write poetry. I wouldn't be in the job I'm in if I didn't. There are ways and means of enabling children, teachers and parents to write their own poems. And it's easy – honest! Trust me – I'm a poet!
Secondly, I believe that performance poetry is often the best way into poetry for many people. It doesn't rely on lots of text, metaphors, similes or poetic words – it's all about feel and sound.
Performance poet Ian McMillan once said to me that performance poetry is like ordinary language – but 'turned up' a bit. I think that sums it up really. Often the simpler the idea the better – the more potential.
What I will be doing both in this article, and in subsequent pieces to be published in Literacy Time PLUS throughout the coming year, is to show you ways into writing performance poetry with your children, and giving tips to encourage you to find ways of making performance poetry succeed for you.
Log in to your account to read
Reviews
You need to be signed in to place a review.