Motivating struggling boy readers is an on-going problem, and while Jim Knight MP suggests that there are no 'easy, overnight solutions', it is never too late to start trying – Paul Blum explains how.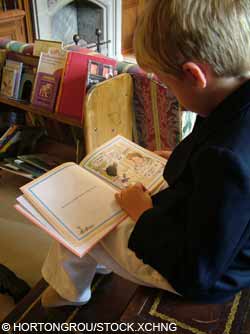 Why do boys struggle?
Forcing yourself to sit down and concentrate on a difficult and laborious task is hard for even the most disciplined adults. So, understandably, a child who has lost confidence and interest in reading finds it very hard to settle down and read with their peers. Of the 20 per cent of struggling readers in the UK, the majority are boys. Faced with a reading session, they will do almost anything to avoid or delay reading, from holding the book upside down, fidgeting and yawning to chatting. Having never got to grips with reading, they dread the prospect of tackling even a few sentences in front of their peers.
This lack of confidence is a real hurdle that needs to be overcome before their ability can improve.
Log in to your account to read
Reviews
You need to be signed in to place a review.