Looking for inclusive and inspiring books to share with or recommend to your class? Our experts here at Scholastic have curated some wonderful reading lists of top inclusive stories.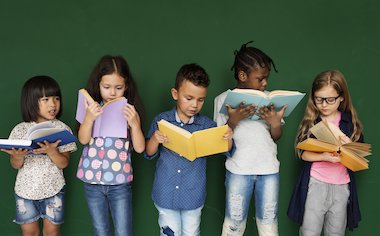 One of the most important lessons that you can teach your children is that of inclusivity; helping them to understand that diversity within their community and the wider world is something that should be welcomed and celebrated. These books, selected by our experts here at Scholastic, champion these ideas and provide thought-provoking insights into a range of different lives, cultures and experiences.
Reading lists
Families and home life
Boy Underwater by Adam Baron (UPKS2)
The Boy who Sailed the Ocean in an Armchair by Lara Williamson (UPKS2)
Log in to your account to read
Reviews
You need to be signed in to place a review.